Comunities and Housing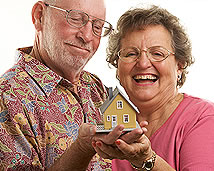 Providing decent housing in times of demographic change represents a key challenge for policy-makers worldwide.
Among older people, the provision of decent housing that reflects changes in individual health and mobility is crucial to maintaining the societal participation and quality of life of older people. Similarly, adapting communities and facilities to reflect the changing age profile of residents is necessary if we are to encourage older people to remain active citizens. Younger people also face challenges in negotiating adequate housing, which could have far-reaching demographic consequences if left unchecked. Work across the ILC Alliance continues to explore these issues – from exploring innovations in housing and care schemes (ILC-Netherlands), to lifetime neighbourhoods (ILC-UK) and the future of living independently (ILC-USA) – and is continuously updated here.
News
New Urban Agenda adopted by UN member states
From the 17th – 20th October 2016, ILC Brazil participated in the third United Nations Conference on Housing and Sustainable Urban Development (UN Habitat III) in Quito, Ecuador.
24th November 2016
Developing Age-friendly Cities in Brazil
On July 29th the City of Veranopolis (RS) in the south of Brazil launched its Age-friendly Action Plan based on rigorous research with older people. The project is being developed as part of a public/private partnership between ILC-Brazil and CPFL Energia SA.
8th August 2016
25th Anniversary of the United Nations International Day of Older Persons
This year's celebration of the 25th anniversary of International Day of Older Persons (UNIDOP), in anticipation of the third United Nations Conference on Housing and Sustainable Urban Development (Habitat III) to be held in 2016, focused on the impact of the new urban environment on older persons, as well as the impact of older persons on the new urban environment.
13th November 2015
The ILC Global Alliance in Brazil
Last week, members of the ILC Global Alliance participated in a series of events organized by the International Longevity Centre – Brazil.
28th October 2015
Reports

This Discussion Paper collates the findings of 10 ILCs within the ILC Global Alliance on the subject of housing for older people.
A first-of-its-kind consensus report addresses the challenges facing both consumers and policymakers when considering solutions for independent living.

The purpose of this ILC-USA report is to gain an understanding and encourage further research on the importance of satisfaction and well-being for older adults making transitions in their residential living arrangements.

The preliminary study into Innovative housing and care schemes has been conducted by Jacques Allegro (member of the Executive Board of ILC NL) and Ger Tielen (Director of ILC NL).

An ILC-UK collection of expert essays exploring how the 'lifetime neighbourhoods agenda' for housing and the built environment can respond to the economic downturn.

A discussion paper accompanying 'The Age of Inheritance' and exploring what this research means for public policy including inheritance tax, the property market and debate on how to pay for an ageing population.

A guide for use in the development of regional housing strategies, published jointly by ILC-UK and the Department for Communities and Local Government.

A report on a pilot study towards a health intervention under the Study to Understand and Foster the Functioning and Involvement of Contributive Elders (SUFFICE) project has been released.
This discussion paper explores how a more age-friendly vision of public spaces and community could boost social engagement, good health and the chances of 'active ageing' for all.