Economics of Age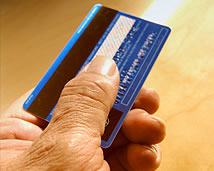 The ILC Global Alliance explores the economic impact of an ageing society.
Yet for policy makers concerned about supporting an ageing society, they are faced with the daunting analytical task of assessing a multitude of projections.
The challenge of projecting demographic and economic developments over the next 50 years is compounded by considerable uncertainty, for example on migration flows, the health status of the older people or the incidence of disability.
News
25th Anniversary of the United Nations International Day of Older Persons
This year's celebration of the 25th anniversary of International Day of Older Persons (UNIDOP), in anticipation of the third United Nations Conference on Housing and Sustainable Urban Development (Habitat III) to be held in 2016, focused on the impact of the new urban environment on older persons, as well as the impact of older persons on the new urban environment.
13th November 2015
The Robert N. Butler Columbia Aging Center and the ILC USA, in collaboration with Columbia University's Journalism School, once again hosted the Age Boom Academy in New York from September 8-10, 2013.
30th October 2013
Reports

This report summarises the discussions of two working groups convened by the ILC-UK to explore the 'National Care Fund' model, originally set out in the February 2008 ILC-UK publication: "A National Care Fund for Long-term Care."

A report summarizing an ILC-UK and Actuarial Profession joint-conference called "Choosing Population Projections for Public Policy", that looked at the formulation of population projections and how they are used by policymakers.

This ILC-UK brief summarises a public debate exploring decumulation in the context of the economic downturn.

The Age of Inheritance explores patterns of inheritance transfers in the UK over time.

A discussion paper accompanying 'The Age of Inheritance' and exploring what this research means for public policy including inheritance tax, the property market and debate on how to pay for an ageing population.

This discussion paper puts forward a radical new vision for funding older people's long-term care – one of the UK's biggest public policy challenges.

A report on a pilot study towards a health intervention under the Study to Understand and Foster the Functioning and Involvement of Contributive Elders (SUFFICE) project has been released.

The discussion paper Asset Accumulation Across in Life Courses: The Challenges Ahead explores the policy implications of changing patterns of asset accumulation in the UK.