The ILC Global Alliance in Brazil
28th October 2015
Last week, members of the ILC Global Alliance participated in a series of events organized by the International Longevity Centre – Brazil.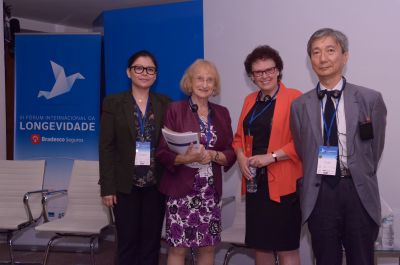 Before the Annual Meeting of the Global Alliance on the 23rd October, Presidents, Directors and other senior staff of most of the ILCs participated in the 10th Bradesco Longevity Forum in São Paulo and the 3rd International Longevity Forum in Rio de Janeiro.
The theme was Age-Friendly Initiatives – ranging from age-friendly cities to states, countries, businesses, universities, transport, media and much more. In three panels, the ILCs presented a variety of age-friendly initiatives, which will be featured on this website in the coming months.