Work and Retirement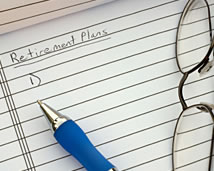 In an ageing world, the process and nature of retirement is changing. In most parts of the world, the next generation of retirees will be healthier, and will live longer, than any previous generation.
As a result, many older people are keen to continue in the workforce for longer; overcoming barriers to employment in later life is a key challenge for policy-makers throughout the world. However, the economic and fiscal implications of increased longevity means that many people will be compelled to retire later, as eligibility ages for pensions are increased to minimise both budget deficits and old age dependency ratios. Innovative forms of 'gradual retirement' may be necessary if inequitable social outcomes are to be avoided.
News
Silver Starters helps people over 50 on their way to their own company
After a successful first edition in 2019, almost one hundred participants (ranging from 50 to 74 years) started on 14 January 2021 with the free learning program Silver Starters, which was developed by Leyden Academy on Vitality and Ageing and Aegon. In 12 weeks, the participants will lay the foundation for converting their idea into their own company through online learning and coaching.
15th January 2021
Age Smart Employer — an initiative of the Robert N. Butler Columbia Aging Center— launched their Age Smart Industry Guides.
24th March 2015
The Late Dr. S. D. Gokhale Memorial Lecture Series
This lecture series had four lectures from the 21st of September 2013 to the 15th of January 2014, the anniversary of the detah of DR S D Gokhale. Two further lectures were held on the 22nd of October 2013 and the 4th of December 2013.
25th November 2014
An ILC Global Alliance Circular on retirement age reform.
21st March 2011
Reports

This think-piece looks to Hong Kong, whose pension infrastructure is similar to the one emerging in the UK to examine the potential impact of the UK's recent pension reforms.

Older people aren't always getting the most from their retirement savings, according to a new report, by Jackie Wells for the ILC-UK.

This ILC-France report describes demographic data and examines the causes of the increase in longevity and implications on working lives.