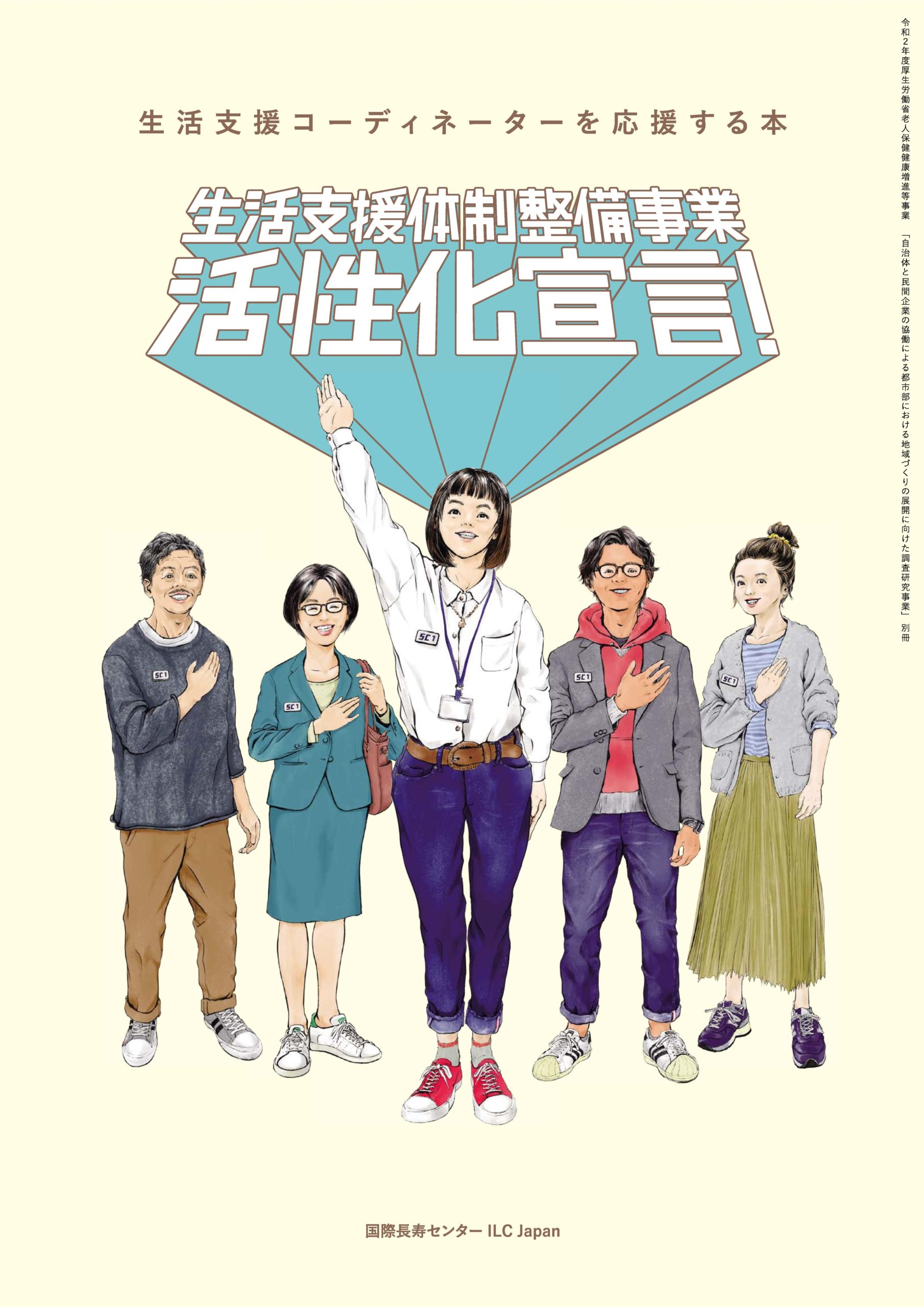 Guidebook for Community Support Coordinators: Leveraging Community Assets to Support Older People
9th March 2021
ILC-Japan has published a guidebook to help community support coordinators for older people (CSCs) by clarifying their roles (e.g. understanding various local resources/assets, linking older people to necessary support, and creating new resources) and providing useful tips for effective practice.
In 2017, Japan introduced a new mechanism to provide person-centered support for older people while leveraging local assets, including both formal and informal. As part of the mechanism, CSCs have been assigned in each neighborhood as facilitators. However, without the accumulated experiences or know-now, many CSCs are struggling to find the ways to effectively play their new roles. This guidebook aims to help CSCs by clarifying their roles and introducing best practices in leading communities.
It will be distributed to municipalities across the country in July 2021 to help coordinators nationwide. We are also organizing training programs for these coordinators across the country while using this guidebook.