Spanish Federation of Municipalities and Provinces organizes event on Active Ageing
15th December 2017
The objective of the event was to create a space for knowledge and experience sharing between municipalities and provinces. The opening keynote was delivered by Alexandre Kalache, President of ILC-BR.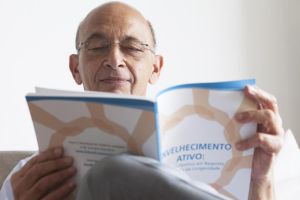 The conference, organized by the Spanish Federation of Municipalities and Provinces and entitled "Keys for active and healthy ageing: best practice examples from municipalities" (original title in Spanish: Claves para un envejecimiento activo y saludable: experiencias municipales de éxito), aimed at promoting public policies, among others, through collaborations with the private sector. The best practice examples presented by several municipalities stimulated discussion among scientists, policy-makers and the private sector. New ways of advancing age-friendly cities and communities were discussed, with a focus on innovation, research and technology. Alexandre Kalache delivered the opening key note on "A New Reality linked to ageing: consequences and challenges".
Further information: Ina Voelcker (ina.voelcker@ilcbrazil.org)
Programme available to download below.
Related interview with Alexandre Kalache: http://www.femp.es/comunicacion/noticias/claves-para-un-envejecimiento-activo-y-saludable-experiencias-municipales-de
Photograph: Alexandre Kalache (credit: FEMP)