Press release: Just and ILC-UK 'Innovating for Ageing' project calls for submissions on problems relating to consumer vulnerability
6th April 2018
Just and ILC-UK 'Innovating for Ageing' project calls for submissions on problems relating to consumer vulnerability.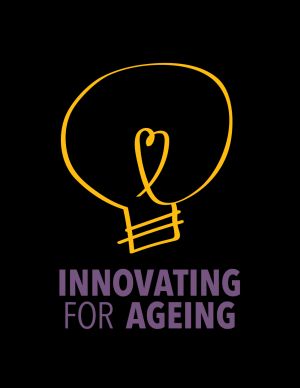 Press Release
For Immediate Release
Friday 6th April 2018
Just and ILC-UK 'Innovating for Ageing' project calls for submissions on problems relating to consumer vulnerability
Innovating for Ageing – a joint initiative between Just Group and ILC-UK – today launched an invitation for submissions from organisations and individuals who understand the most common problems relating to consumer vulnerability that need to be addressed.
The project aims to identify solutions to the growing problem of vulnerability in later life. To achieve this the project will bring together experts and innovators with organisations best placed to understand the vulnerabilities that affect consumers in later life.
This initial phase will identify the most prevalent and problematic issues faced by people in later life who are at risk of vulnerability due to physical disability, serious illness, dementia or financial exclusion. Innovators and entrepreneurs from the "solutions community" will then be invited to devise and share solutions to these challenges.
Innovating for Ageing is being led by the International Longevity Centre (ILC-UK), and the specialist financial services provider Just Group.
ILC-UK and Just Group plan to:
Bring together innovators and designers with groups representing vulnerable consumers;
Promote better understanding of the issues;
Identify solutions to specific problems facing vulnerable consumers;
Organise events and awards to recognise collaboration and new thinking;
Identify and highlight key lessons and good practice; and
Report back on public policy implications.
David Sinclair, Director of ILC-UK, said: "Our ageing society is a driver for increasing levels of vulnerability – more people with dementia, with sight and hearing loss, and multiple long-term health conditions, for example.
"This project aims to seek out technological and policy innovations and solutions, with an aim to removing barriers and ultimately rethinking the products and services that are available on the market. We have already had lots of interest in the project and we are looking forward to receiving input from many people and organisations."
Stephen Lowe, Group Communications Director at Just Group, said that consumer vulnerability is a growing priority for regulators, with greater focus on how firms handle vulnerability, whether in utilities, transport, financial services or other sectors.
"In financial services and other markets regulators are calling on firms to deliver better products and services," he said. "This project will be a rallying point for those seeking to respond positively to this challenge, and an opportunity to address the issues vulnerable consumers face, so that they are better treated and get better outcomes when interacting with the market."
Innovating for Ageing will look at all sectors and disciplines and is inviting proposals from all organisations interested in addressing vulnerability to ensure standards are raised in how vulnerable consumers are treated. The need is clear and demonstrated by research from the Financial Conduct Authority which suggests half of UK consumers – more than 25 million people – currently show "one or more characteristics of potential vulnerability".
Innovating for Ageing also aims to respond to the vision set out by regulators such as the FCA. In its recent Our Future Approach to Consumers document, the FCA set out its expectation that firms must ensure:
Consumers are enabled to buy the products and services they need because the environment in which they are sold is clear, fair and not misleading, with a good choice architecture;
High-quality, good value products and services that meet consumers' needs;
Inclusion – where everyone is able to access the financial products they need and the needs of vulnerable consumers are taken into account;
Protection – consumers are appropriately protected from harm.
Submissions are being sought ahead of the 29th April deadline, with full details available on the new website www.innovatingforageing.org.
Contact
Dave Eaton at ILC-UK davideaton@ilcuk.org.uk 020 7340 0440 or 07531 164 886.
About
The International Longevity Centre – UK (ILC-UK) is a futures organisation focussed on some of the biggest challenges facing Government and society in the context of demographic change.
Much of our work is directed at the highest levels of Government and the civil service, both in London and Brussels. We have a reputation as a respected think tank which works, often with key partners, to inform important decision-making processes.
Our policy remit is broad, and covers everything from pensions and financial planning, to health and social care, housing design, and age discrimination. We work primarily with central government, but also actively build relationships with local government, the private sector and relevant professional and academic associations.
Just (Just Group plc) is a FTSE-listed specialist UK financial services company created by the merger of Just Retirement Group and Partnership Assurance Group.
A leader in the individual retirement income, care and defined benefit de-risking markets, Just has been trusted to manage over £15 billion of customers' retirement savings and has helped customers release over £3.5 billion from their properties.
Just provides a wide range of products, advice and professional services to individual customers, financial intermediaries, corporate clients and pension scheme trustees.
Notes to Editors
The Innovating for Ageing website was launched in February and now hosts the submissions form for entrants at https://www.innovatingforageing.uk/get-involved/
The programme is currently inviting individuals and representatives from charities and bodies that work with and represent vulnerable people to submit their issues to be addressed.
An announcement will be made through the Innovating for Ageing website and mailing list when innovators and entrepreneurs will be invited to submit their competition applications.