The Baroness Greengross Annual Lecture
 – London
20th January 2017
The inaugural Baroness Greengross Lecture was held in London on 23 November in celebration of the major contributions Sally Greengross has made to improve the lives of older people throughout her lifetime. A spirited and lively informal lecture was delivered by writer, journalist and television presenter, Angela Rippon OBE.
Following a welcome by Tom Wright CBE, Chief Executive of Age UK which organized the lecture, Angela Rippon shared her personal reflections on ageing focusing on the "joys, challenges, responsibilities and rewards of ageing."
The joys of ageing are numerous and include "seeing the growth of children and young colleagues as well as witnessing history" according to Rippon. And although challenges are also many for older persons, she stressed that "it is important to recognize that it is never too late to learn something new" and spoke of the importance of older persons remaining open to learning new skills and continuing to challenge themselves.
Ageing also comes with responsibilities. Ms. Rippon asserted, "we should take responsibility for our own lives .. maintaining a healthy life style and doing proper exercises…. We also have a responsibility to support those who are vulnerable and need help." Rippon stressed that older persons "should not waste their knowledge, wisdom, and experience, as we have a responsibility to leave the world a better place than [when] we started."
Ms. Rippon also said that the ability to become one's true self, rather than conforming to other people's expectations of us is a major reward of ageing. "We should make every day, month, and year of our remaining lives a store of precious memory."
Rippon concluded her speech, saying, "Ageing gives us an opportunity to look back and look forward to these four features I have talked about." And she congratulated Sally for her life long commitment and contributions toward improving the lives of older persons.
Having thanked Ms. Rippon and Age UK, Baroness Sally Greengross responded, "I was truly inspired by Angela's reflections." She added that we needed to speak to people of all ages about ageing.
A middle aged woman who attended the lecture shared her view: "I am so encouraged by Angela's message that it is never too late to learn something new. And Sally is a genuine role model for us. I cannot wait to attend the next Baroness Greengross Lecture."
Baroness Greengross, CEO of ILC UK and Co-president of ILC Global Alliance, has been an independent crossbench member of the House of Lords since 2000 and chairs three All-Party Parliamentary Groups: Corporate Social Responsibility, Intergenerational Futures: Old & Young Together and Continence Care. She is the Vice Chair of the All-Party Parliamentary Group on Dementia and Ageing and Older People, and is Treasurer of the All-Party Parliamentary Group on Equalities.
Celebrated broadcaster journalist, and presenter, Angela Rippon is a dedicated supporter of issues relating to ageing. She has written fourteen books. A BBC newsreader for five years, Angela has worked in news and current affairs for over 40 years. She has been awarded the OBE for her services to broadcasting, charity, and the arts.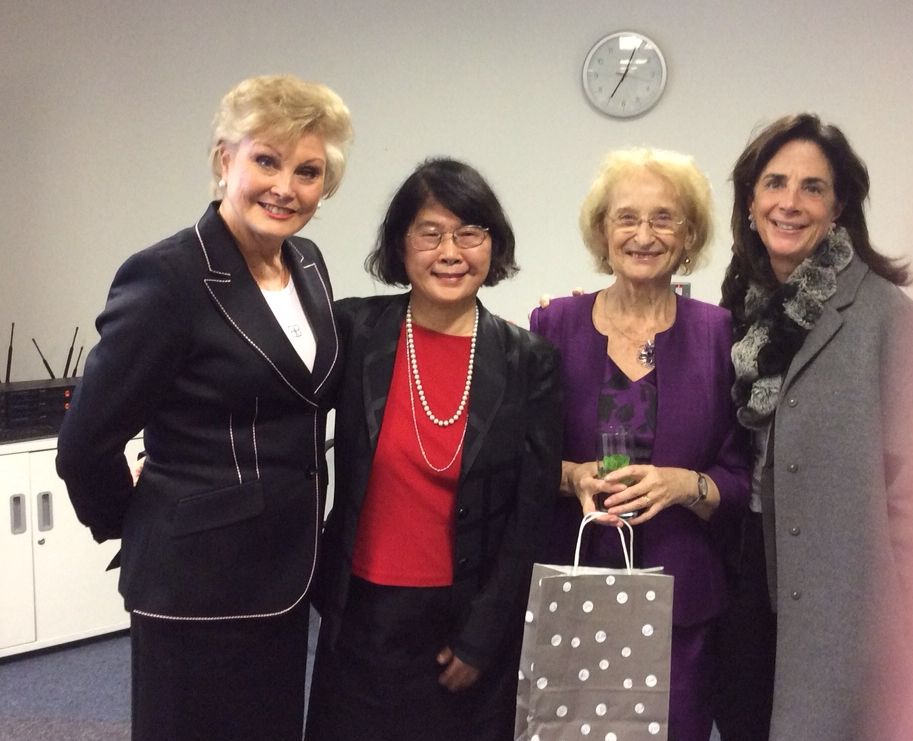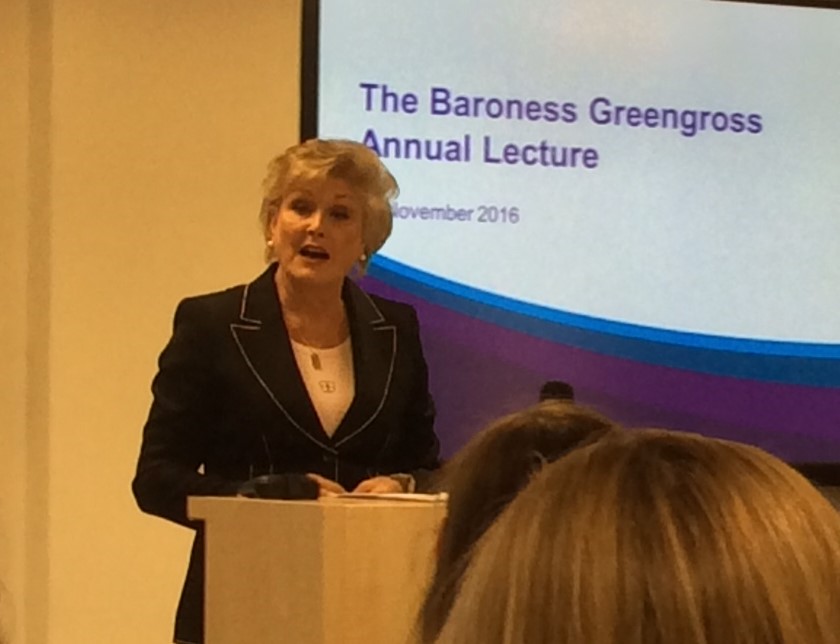 Written by Masako Osako, International Longevity Center Global Alliance Secretariat