Rosy Pereyra, President ILC-Dominican Republic awarded with Medal of Merit
12th March 2018
On International Women's Day, Rosy Pereyra, President of ILC-Dominican Republic was awarded with the Medal of Merit, the highest honour that the Dominican Government gives to women.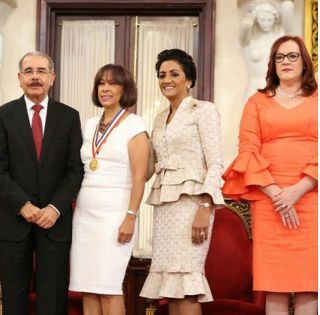 Rosy took the opportunity to tell him that she was very pleased with the Award, but that she would be even more pleased with the Government signed the Inter-American Convention on Protecting the Human Rights of Older Persons (http://www.oas.org/…/inter_american_treaties_A-70_human_rig…).
In the photo, from left to write: President Danilo Medina, Rosy Pereyra, the First Lady and the Minister of Women.