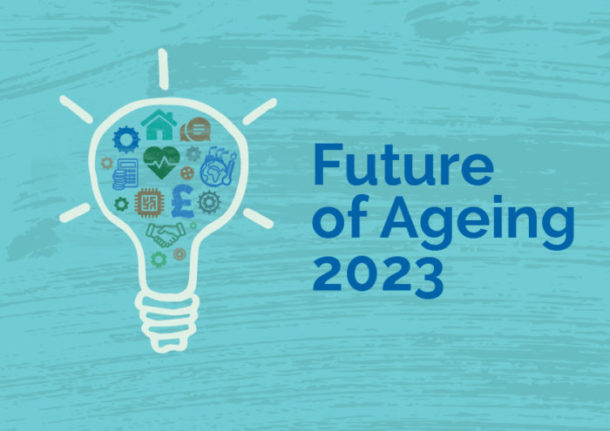 Future of Ageing 2023: An age of possibilities
Date: Thursday 7 December 2023
Time: 9.00am – 5.00pm GMT
Venue: Wellcome Collection, London, & Virtual
Get tickets
In the run-up to the next UK General Election, what happens next is vital for the Future of Ageing. We need our politicians to have long-term solutions for prosperous and healthy longevity and for the next Government to act on these.
Since the start of the year, we've been highlighting examples of policy and practice which could help us adapt to increased longevity. And we've had a great response, with many of you sending us their solutions. These ideas will be collated into a plan for the next Government and launched at this year's Future of Ageing Conference.
So join us once again at the Wellcome Collection, in London, on 7 December 2023 and get your tickets here.
About the conference:
Future of Ageing is an annual policy conference which explores the impact of longevity on society and what happens next.
Every year, the conference assembles experts from Government, business and third sector, academia and the media.
Attendees come from a wide range of sectors, from health to housing, to retirement income and education.
While the conference takes place in London, participants and speakers join us from across the world.
More information: futureofageing.org.uk
ILC-UK contact: events@ilcuk.org.uk